Level Up Your painting team
Modine contracting corp
We picked up our paint brush in 1985. Since then we've painted thousands of gallons worth as a prime interior painting contractor for large projects, all while maintaining deadlines, safe working conditions, and competitive budgets.
Our Services
We can cover all of your prep and painting needs to tackle any job big or small. From state buildings, to small offices – we've covered it all.

Interior & exterior Painting
Whether you're looking for interior or exterior painting on commercial property, our commercial painting team can get it done.

Line Striping & Epoxy painting
Have our team of professionals integration a seamless epoxy floor finish that's tough as nails to withstand the high traffic areas.

plaster, tape & scrape services
Removing pockets of air in the plaster from beneath the tape is important to getting a quality smooth and even surface.

wallpaper removal & Skim Coating
Wallpaper removal is a messy, time-consuming job requiring patience and skill to prevent damage to the wall. With us, you'll have a clean wall ready for paint.
ADVANTAGES
Painting & Wall Covering Contractors.
Cage: 7SU46
Duns: 866998735
Certifications:
WOSB certified with NWBOC
WBE certified with NYC, NYS, and PANYNJ
Based out of New York, known for our fast and reliable service and excellent turn around time.

New YORK
Based out of New Rochelle, NY. We've been working on many projects including working with the NYC Department of Citywide Administrative Services.

Reliable and on time
We're are consistantly recognized for our excellant service and quick turnaround times on the projects, all thanks to our 30+ years of experience.

Customer Service
We take pride in ensure our customer service experience is exceptional under all circumstances. We also take all payment types to ensure maximum flexability.
it's All in the prepWORk.
Our Mission is to ensure that whether you're looking for interior and exterior commercial property painting, we will have you covered. With over 35 years experience, our workflow process will allow us to provide a job well done, the first time, staying within budget and timeframes.
For a price estimate, please contact us by using the contact form below, or give us a call at 718-204-6071
100% Service Coverage in NY
Leaving the worksite clean and spotless
Here at Modine Contracting Corp – We take pride in leaving the jobsite as clean as it was when we arrived. We always ensure to leave a spotless, safe, clean environment behind while others share the workspace.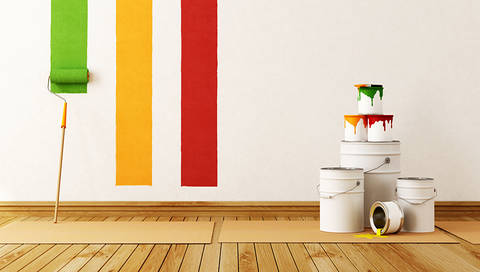 FCI Otisville NY
City/State: Otisville, NY
Start Date: 2017
Parking Lot Painting for FCI Otisville NY on a newly paved parking lot.
NYC Department of Citywide Administrative Services
City/State: 5 Boroughs of New York City / NY
Start Date: 1996-2014
Bidding and winning large contracts for many years and 

being the prime painting contractor for DCAS and OCA (Office of Court Administration). 
Yonkers housing Authority
City/State: Yonkers, NY
Start Date: December 2017 – March 2019
Painting and plastering of 402 unites and 200 Townhouses after renovations.
Lutheran Medical Center (NYU)
City/State: Brooklyn and Manhattan Locations/ NY
Start Date: 2012
Plastering and painting various clinics, offices, and hospital areas.
Interior and exterior painting (railings, doors, floors), plastering,  taping, scraping, spackling, skim coating, wallpaper removal, lot lines stripping, floor painting, epoxy coating, mold removal. 
Interior & Exterior painting

Floor and epoxy painting

Plaster & Wallpaper removal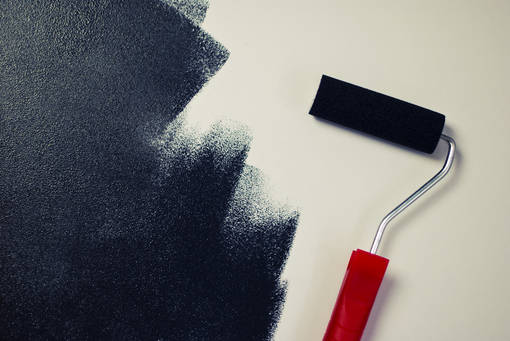 Five Star Quality
Without the Five Star Price
What Types of Businesses Do you Work With?
We work with all types of commercial contracts which are not limited to proposals done through federal contracting opportunities and local contracting and bidding opportunities.
Which Certifications and Registrations do you have?
We are currently registered through the System of Award Management for Federal Contracting.
We actively carry the following certifications:
WBE certified with NYC, NYS and PANYNJ

WOSB certified with NWBOC
Pricing and payments
We offer competitive pricing with fast and reliable turn around times. For contracting opportunities, we accept credit cards to accommodate the needs of clients. Reach out to us today for a quote.
NAICS
238320 Painting & Wall Covering Contractors
238310 Plastering Contractor
Z1FZ Maintenance of Other Residential Buildings
Z2AZ Repair or Alteration of Other Administrative Facilities & Service Buildings
Z1QA Maintenance of Restoration of Real Property (Public or Private)
Z2AA Repair or Alteration of Office Buildings
Feel free to check out our FAQ's which cover the basic information needed to work with us.
Our Advantages
We're proud to serve our community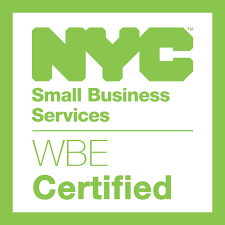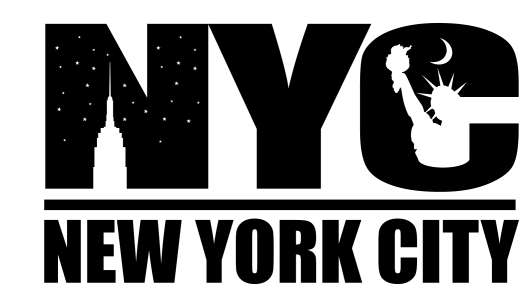 Let us help on the next project
We're available for work. Fill out the contact form and we will give you a callback soon. You can also give us a call at (718) 204-6071